A workshop for
Sensor Lab
. During this three hour workshop, CMD-students will have the opportunity to experiment with various sensors to measure and track (normally invisible) vital bodily functions; the heartbeat and muscle activity. The data gathered from the sensors will then be transformed into compelling, exciting visualizations using basic code.
In addition to the workshop, we also developed a Visualisation Archive for storing the visualisations. Creating a data visualisation with data visualisations.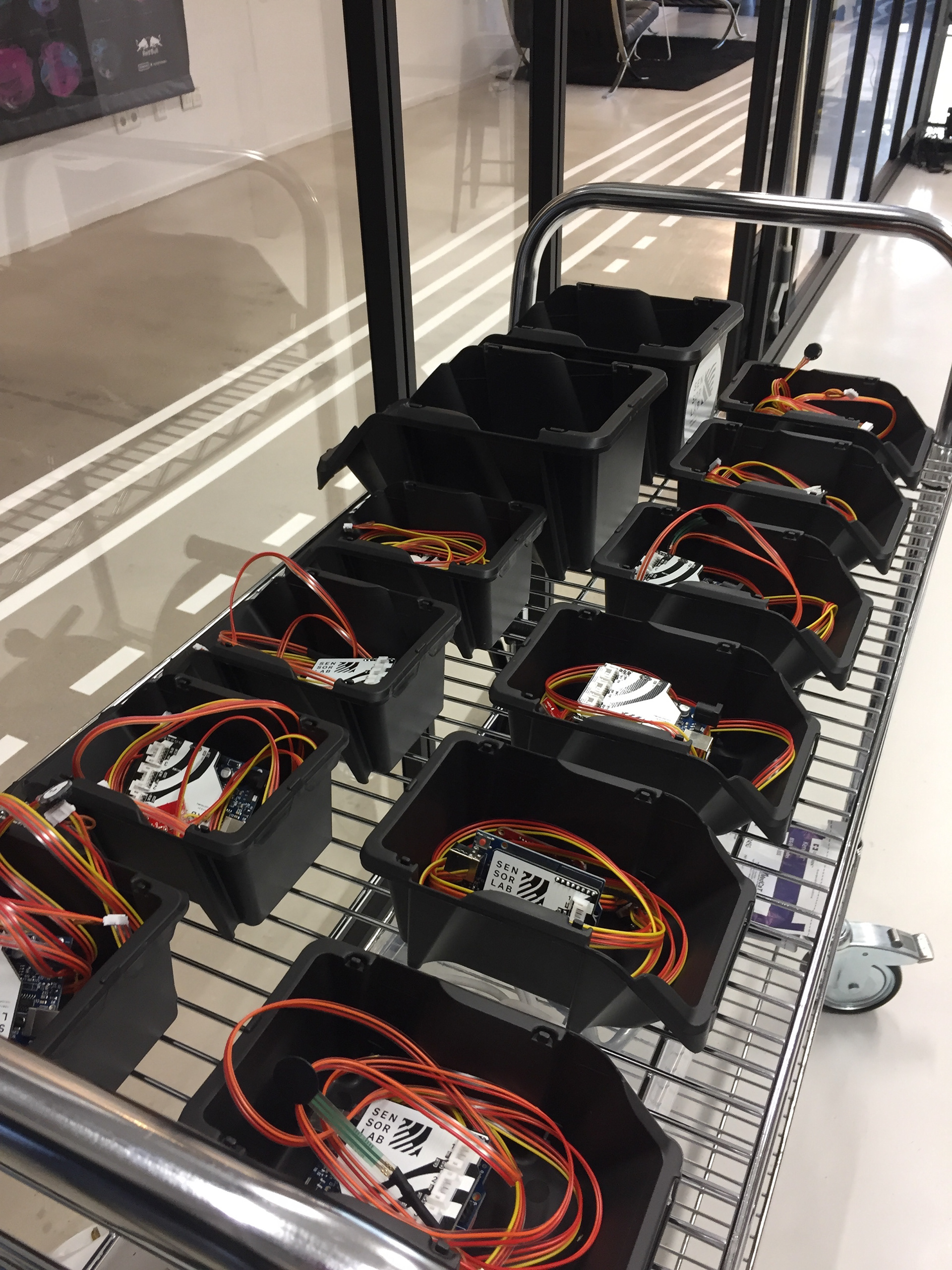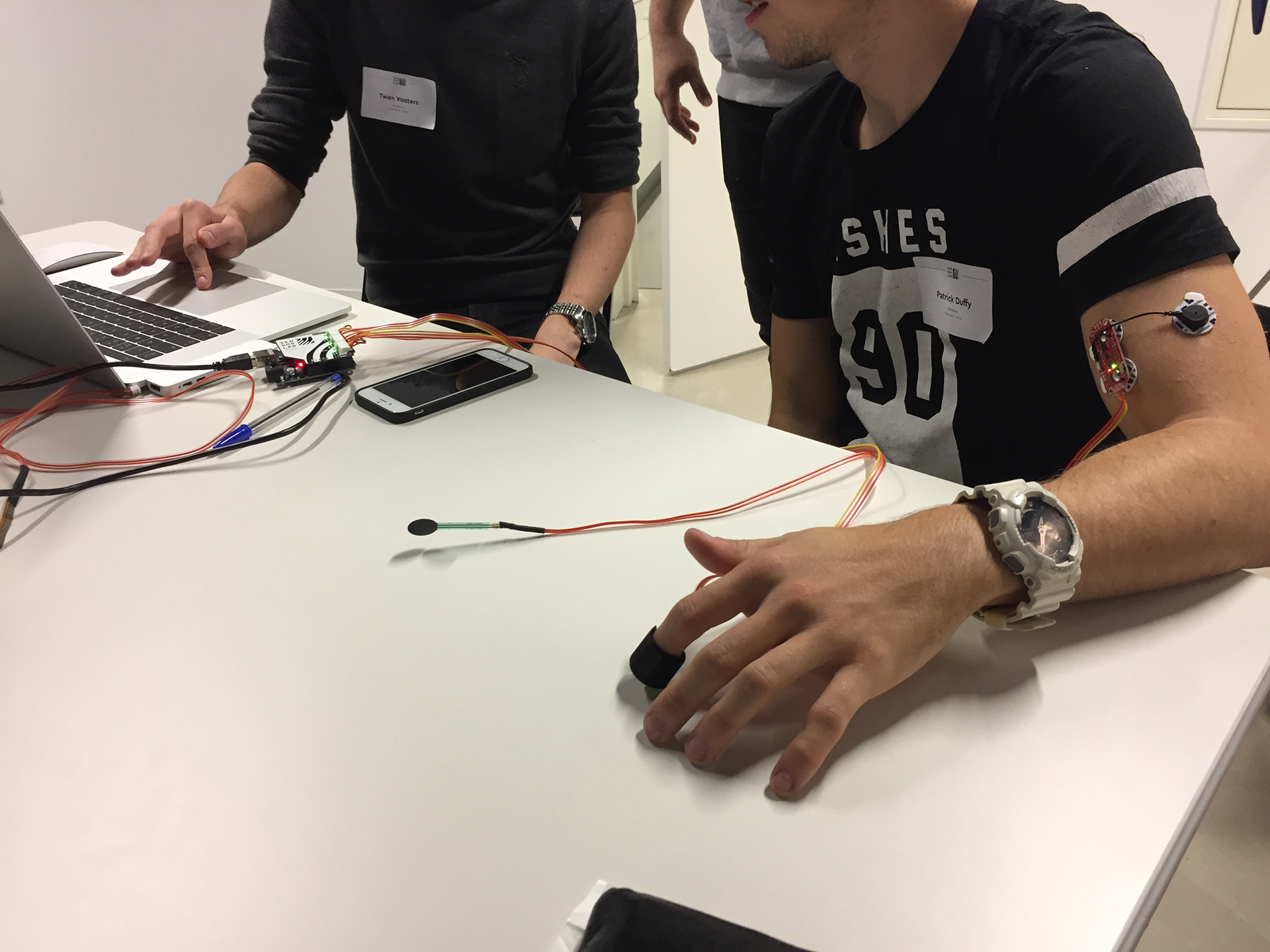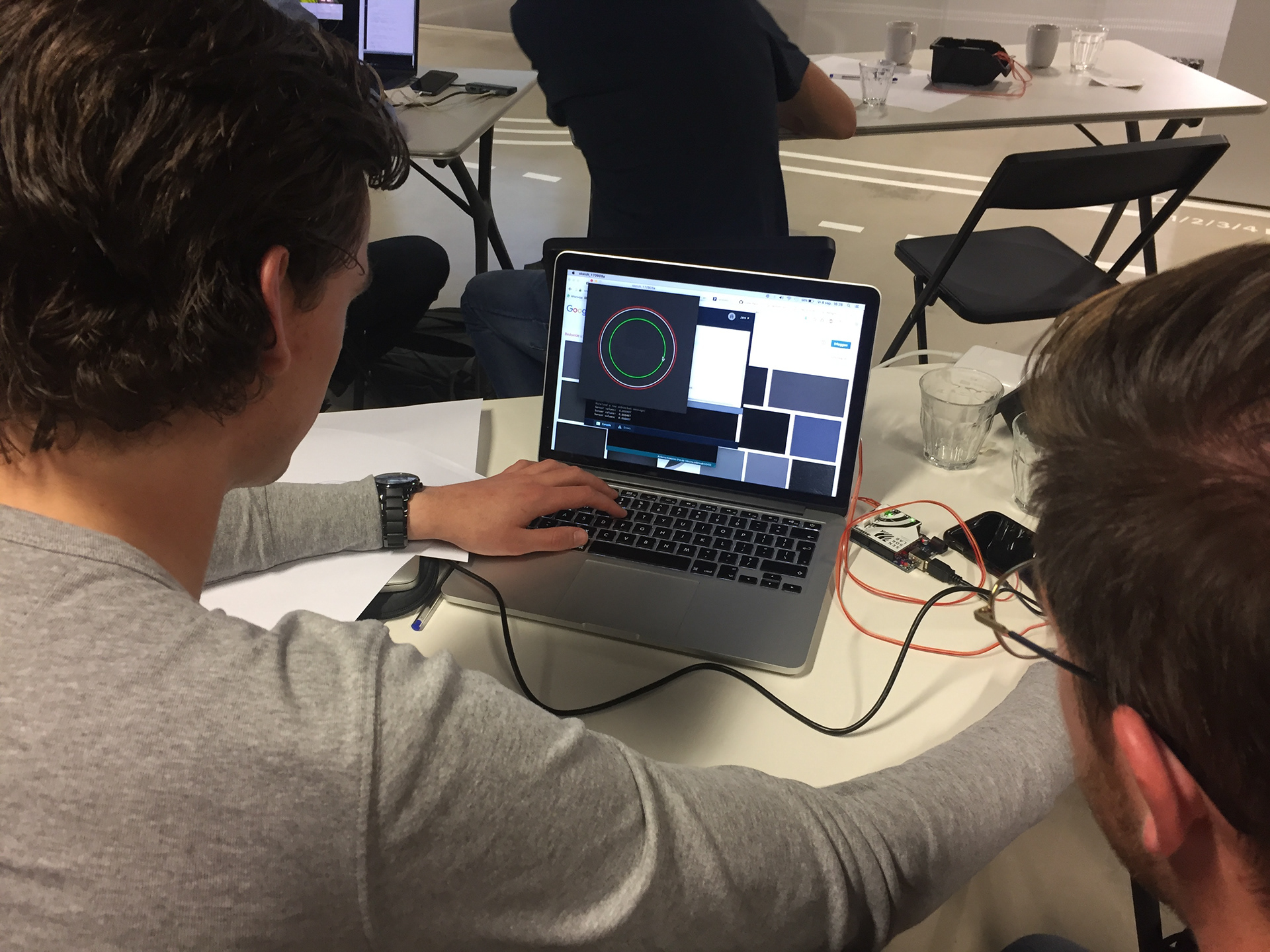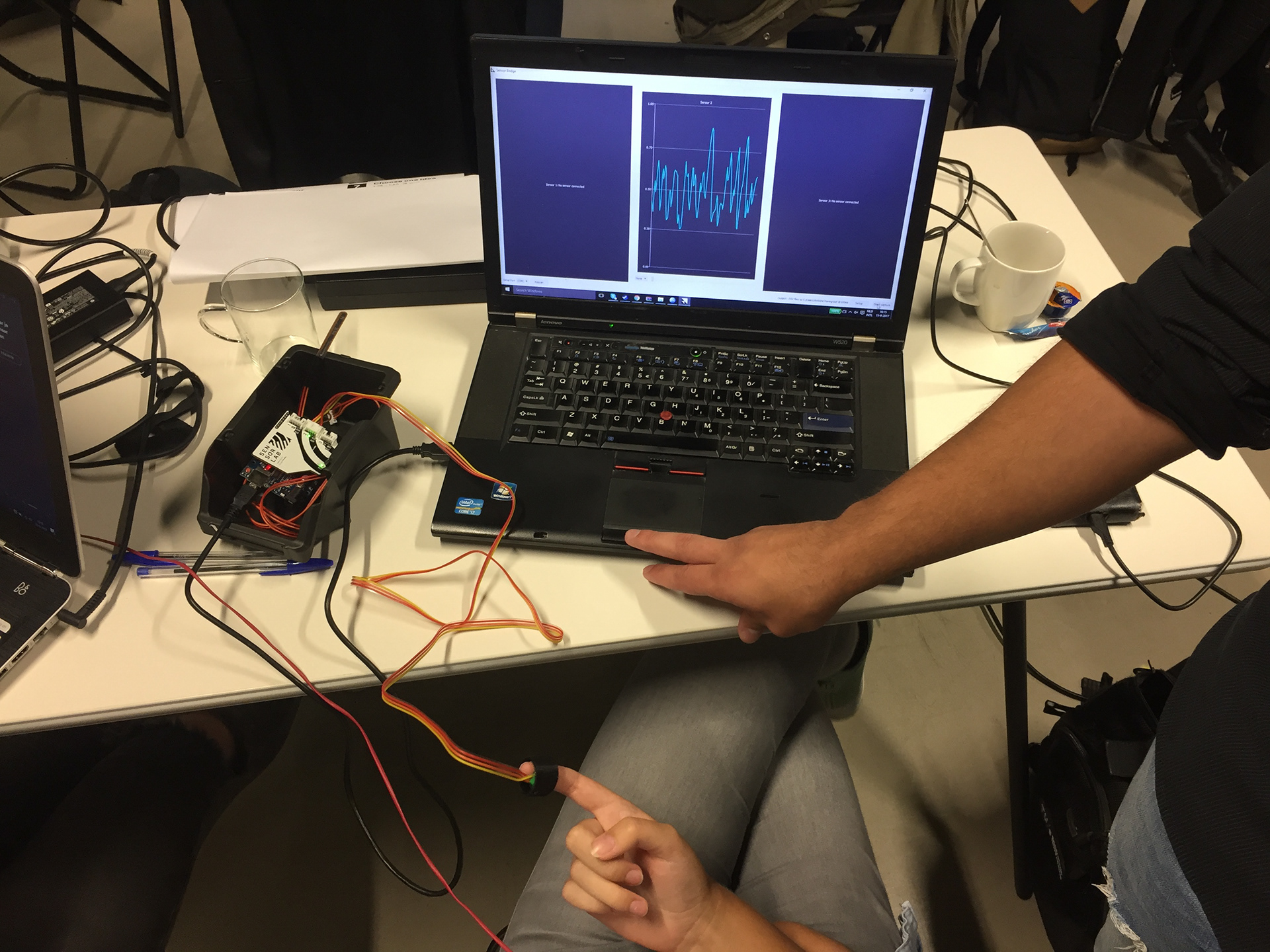 Visualisation Archive
Various categorisations to sort the visualisations in a wide spectrum. The application runs on Java and it can be controlled by a physical interface via Arduino and serial communication.